Thursday's Special is Italian Hoagie (Pepperoni, Salami, Ham, Provolone, Lettuce & Tomatoes on a Hoagie Roll, Served with Pasta Salad or Chips…7.69)
Today's soups are Cream of Potato & Ham or Chili (Sm 3.99, Lg 4.99…Add Cheddar and/or Sour Cream for 50¢ each)
Christmas 2020 Gift Tree

Florida Sheriff's Youth Ranch
There are currently 10 Children residing at our local Florida Sheriff's Youth Ranch. They all love to shop in store and online and they enjoy eating out at their favorite places.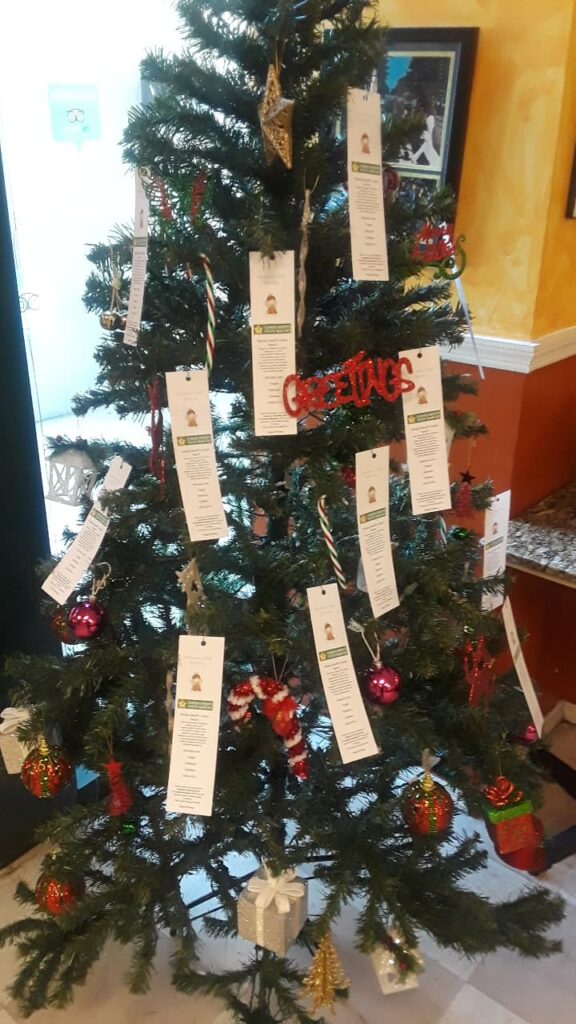 They would greatly appreciate donations of gift cards for any of the following places:
Amazon.com
Target
Walmart
Subway
Chick-Fil-A
Please return your donations to Grahame's Gourmet Café by Tuesday December 15th so we can get them to the Children before Christmas.
Thank you for your generosity.
Happy Holidays